The LED screen trayler is an information carrier that makes your business visible from afar.
The 5m x 3m P8 FullHD foldable removable screen is mobile and quick to install. Adjustable height up to 5m. Allows you to play videos both live and recorded.
For rent.
When do mass sales mostly happen? Right before the holidays, such as Christmas or Black Friday. Everyone is trying to get gifts and to please loved ones. It would be foolish to miss the chance to sell as many products as possible or provide your services to potential buyers.
Entrepreneurs who keep up with the trends understand that vibrant, dynamic advertising is attracting attention and fueling interest in customers. They rent LED screens in our company for a day or even a week, focusing passers-by on their product or services. It has been proven that bright multimedia advertising attracts 82% more attention from others than regular static one.
We also recommend that you rent an LED screen from us, on which, for example, Christmas discounts and promotions will be displayed, and a pointer to your store or shopping center. This will increase the flow of potential customers in your direction, and consequently, sales. Do not lag behind competitors, be in trend, and do not miss the opportunity to really increase sales on holidays.
Call LED reklaam. Everything is much simpler than you think. Our employees will install a bright high-quality screen, which will help to purposefully guide passers-by to your store.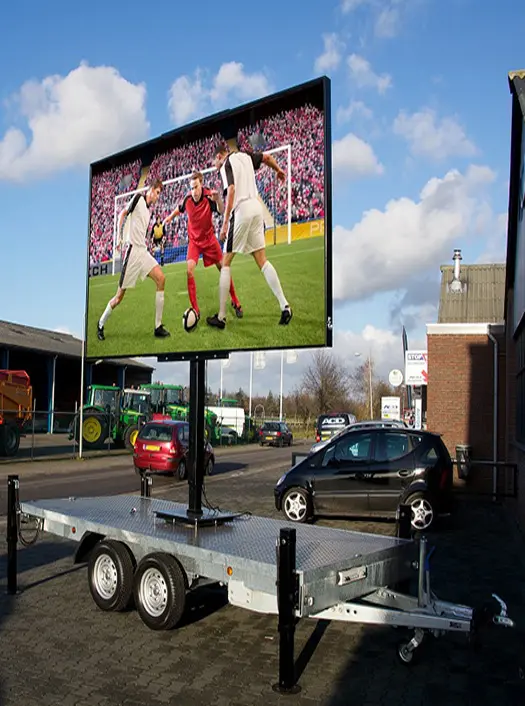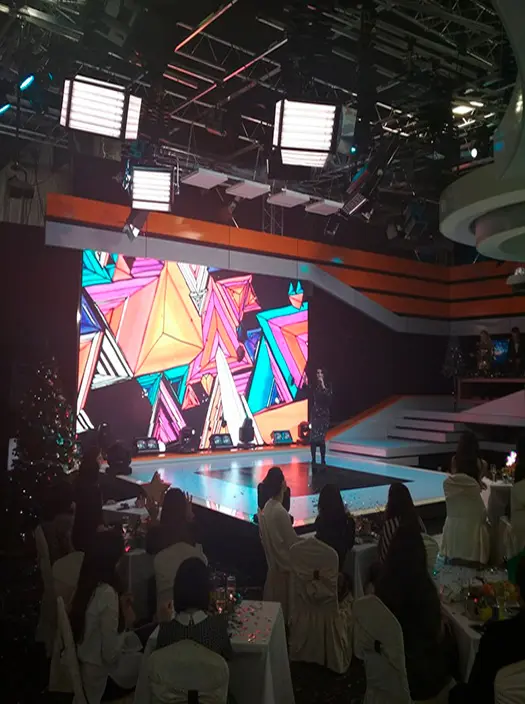 Do you want everyone to remember the celebration for a long time?
Rent bright, high-quality LED screens at LED reklaam.
Your event will definitely not look boring with our LED screens. With the help of LED screens, you can demonstrate the vivid, saturated in high resolution and large size, necessary images and video materials.
The quality of our LED screens ensures the absence of grain and the appearance of artifacts that spoil the visual picture. Modern diodes of the latest generation used in screens are so high-quality that the
We rent LED screens for the stage at a variety of events.
Typically, these are:
holidays;

concerts;

resentations;

conferences.
We provide LED screens rental for the stage, not only for installation on the streets, arenas and stadiums, but also in the premises. Regardless of the location, you can be sure of the quality and safety of our equipment.
When LED screens are rented
Previously, the advantage of installing such equipment on Christmas holidays over shops and shopping centers was described to focus on your goods or services, promotions and discounts.
But this is not the only way to rent LED screens.
As a rule, this service is used in cases when it is necessary to temporarily demonstrate visual content at sports competitions, conferences, and festive events. A full purchase in this case will be unprofitable, as the LED screen will be used by you for a short time.
One of the cases when you need to rent an LED screen is a concert program Tallinn visit. You can reduce the cost of transporting LED screens by car. In addition, this will save you from the risk of damage to expensive equipment when transporting from another city. You should agree that it is cheaper and safer to rent an LED screen in Tallinn and not worry that the concert could be broken due to damaged equipment.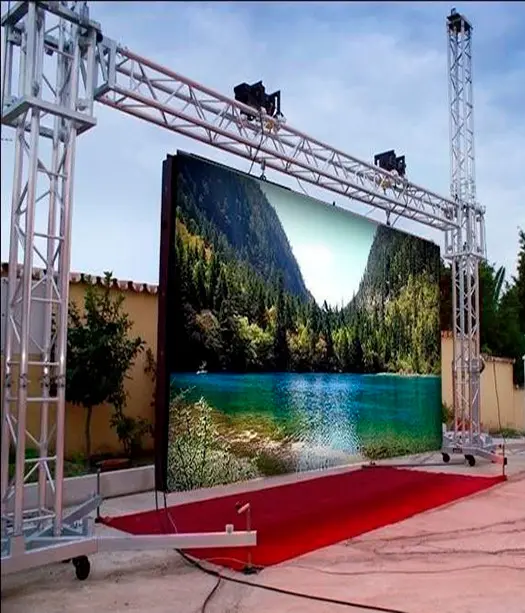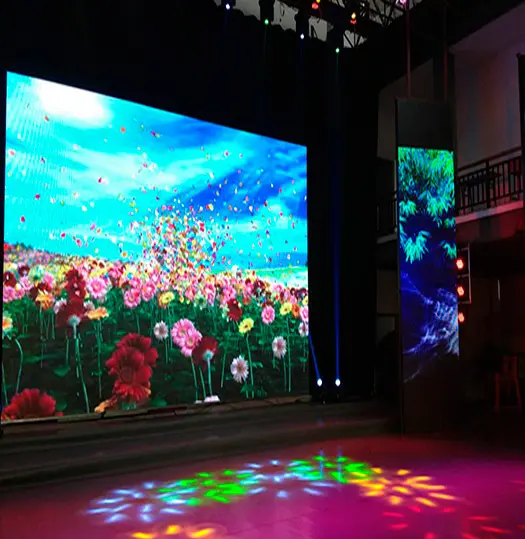 Criteria for choosing an LED screen for an event
Depending on where the equipment will be placed, on the street or indoors, we select the appropriate LED screens.
Outdoor equipment is protected from environmental influences, the brightness allows you to maintain good visibility despite the weather conditions, whether it is fog or rain.
Indoor LED screens are more compact and lighter. They are easy to assemble and dismantle. Your viewer will clearly see the information displayed.
It is also necessary to pay attention to resolution, pixel pitch, image proportions, brightness and contrast of the LED screen. Our certified specialists will help you with all this. You just need to call us and provide details of your event.
With our equipment, your celebration will be held without hassle and at a high level, and the level of sales will increase significantly.
Still in doubt? Call and we will tell you more about the advantages of our LED screens.